Main content starts here, tab to start navigating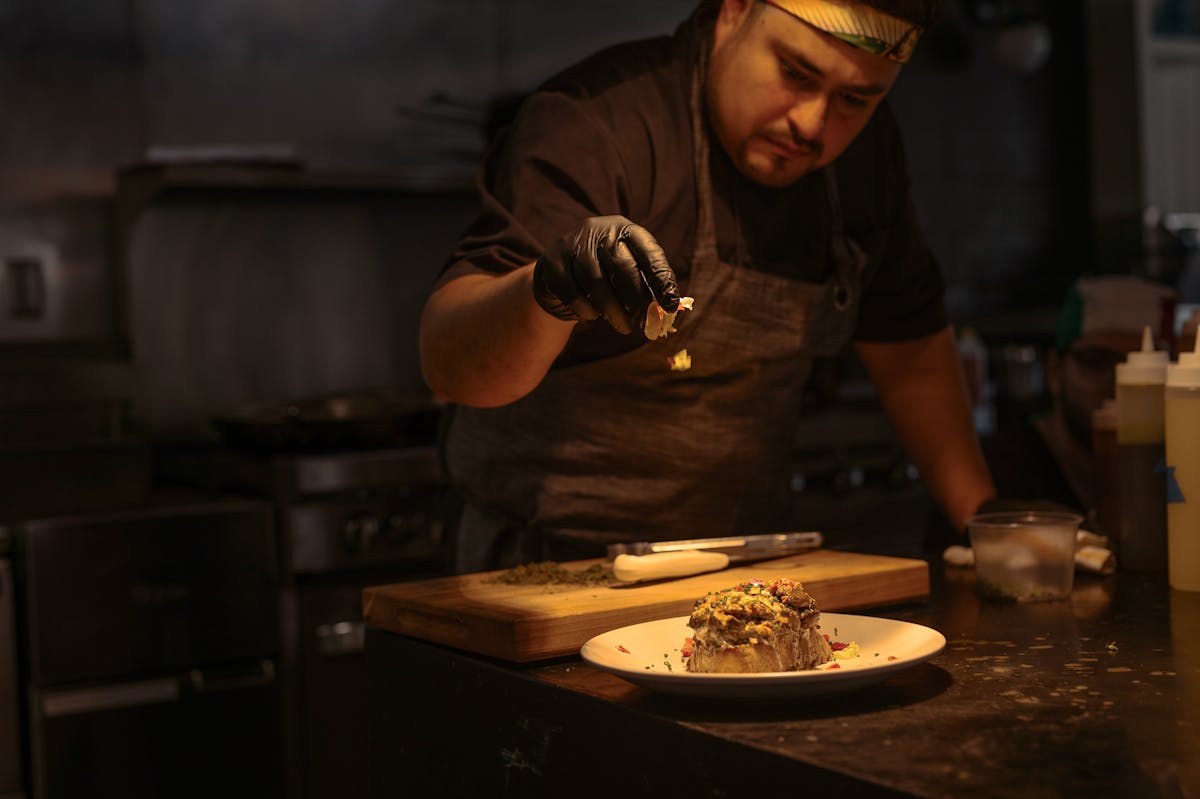 Chef Oscar Diaz
Chef
Chef Oscar Diaz was dissatisfied with his ongoing studies at Cordon Bleu Las Vegas in 2003 when then and there he decided his culinary formation was meant to happen within the confines of a working restaurant. And where better than those of a Michelin-starred one at that? Making up with passion what he lacked in experience, Oscar made his way onto the culinary team at Michelin-recognized French restaurant Alizé Las Vegas later that year.
Under the tutelage of Executive Chef André Rochat and personal mentor Chef Mark Purdy, Oscar credits Alizé for giving him a classical French training while teaching him to respect the ingredients at hand and letting seasonal produce shine. In 2007, he made his way to Los Angeles's Patina Restaurant where he served as Junior Sous Chef and honed into his own French-California style. "Let the ingredients shine" and "respect the product" are a few of his most often-heard mantras.
In 2011, the Chicago-Born Diaz traveled to North Carolina where he was offered his first position as Executive Chef at the Triangle's modern Mexican restaurant Jibarra. Two years later, Chef Oscar remains with the Ibarra family and has his creativity in full display at Jose and Sons. Although not a native of the south, Oscar is now pushing forward new ideas that meld together familiar homestyle cookery with his new contemporary touches. Oscar strongly believes that if there's one thing he knows it's "good food" and that's one thing that people can connect with anywhere.
You can find Oscar behind the stoves, sipping a Fin Du Monde at Tasty Beverage or on Instagram at @buenosdiaz